Pathways 2021
On Thursday, 14th October 2021, the Green Media Initiative contributed to the accompanying program of the 2021 Pathways to Sustainability conference at Tivoli Vredenburg in Utrecht.
During the lunch break, visitors were able to watch segments from video essays created by BA students as part of the Green Media course, watch a short video overview of 'historical' and contemporary eco-games, and even play two games, a demo of Terra Nil and Molleindustria's Oiligarchy, on arcade game cabinets (provided courtesy of Utrecht-based incubator Dutch Game Garden).
At this event, we also launched the first publicly accessible prototype of our Green Mediography, an online repository for anyone working on sustainable futures, who wants to know more about how (Green) media, individually and in combinations, can support your sustainability-oriented research, teaching and outreach activities.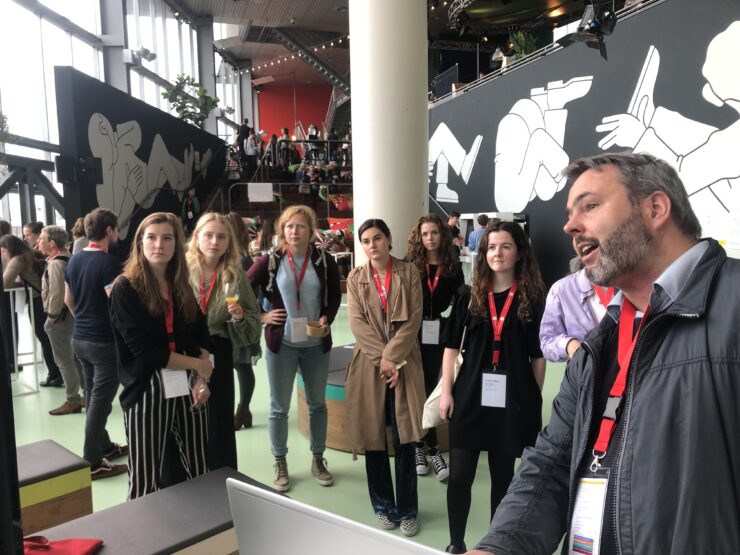 ---